For 20 years, CNBC's Squawk Box has been a must-watch morning show for anyone interested in getting a jump on the day's news in business, finance and economics. At Revolution we've been delighted to work with the Squawk Box team on many occasions over the years, but never more than last week, when we had the opportunity to help the show celebrate its 20th anniversary with a two hour special featuring our own Steve Case and Ted Leonsis, along with Dan Gilbert, founder of Quicken Loans, major investor, sports owner, and a key Rise of the Rest partner in Detroit.
The three titans of entrepreneurship and investing joined CNBC hosts Becky Quick, Andrew Ross Sorkin and Brian Sullivan to talk unicorns and bubbles, sports and tech, and jobs and the economy. Check out a few of the clips below.
Are we in a bubble? Case, Leonsis and Gilbert weigh in:
Steve Case on Rise of the Rest and the changing American workforce:
Ted Leonsis: "It's a great time to be an entrepreneur":
Check out more videos from the special at: http://www.cnbc.com/squawk-box-20/
As an added bonus, everyone on the set was starstruck when the uber-smart and uber-accessible Neil deGrasse Tyson joined for a segment to talk about his show on the National Geographic Channel, Star Talk.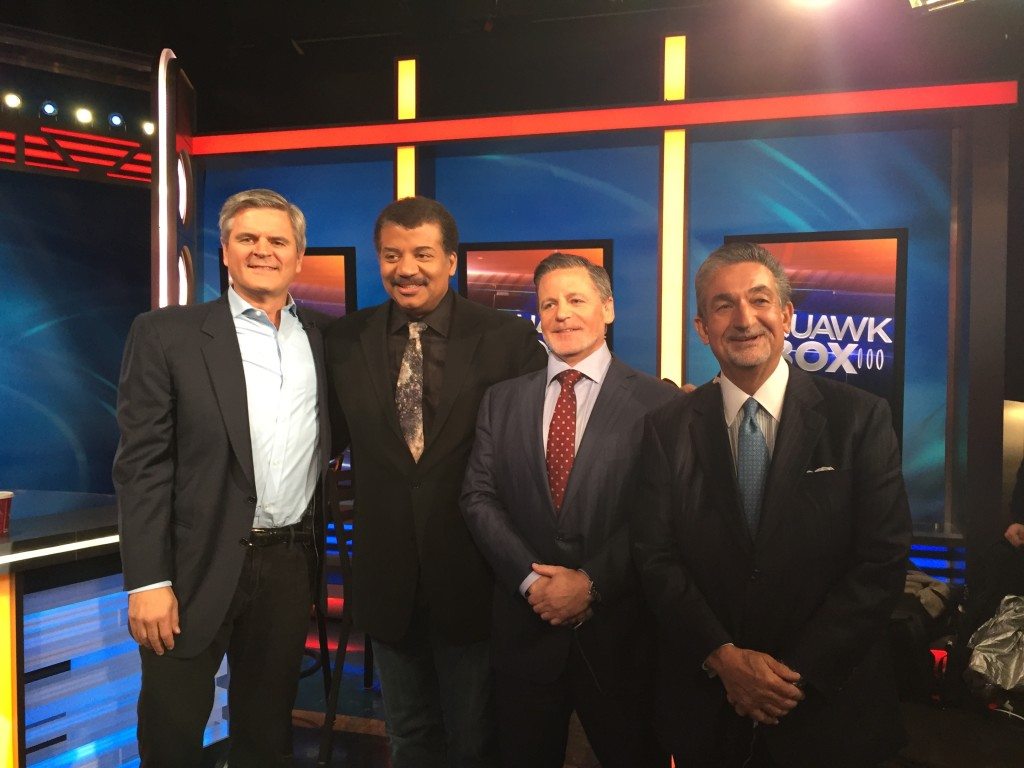 Happy Anniversary, Squawk Box, and we look forward to 20 more years of working with you!